The Minister of Education and the Governor of Beni Suef inspect the progress of the educational process in the governorate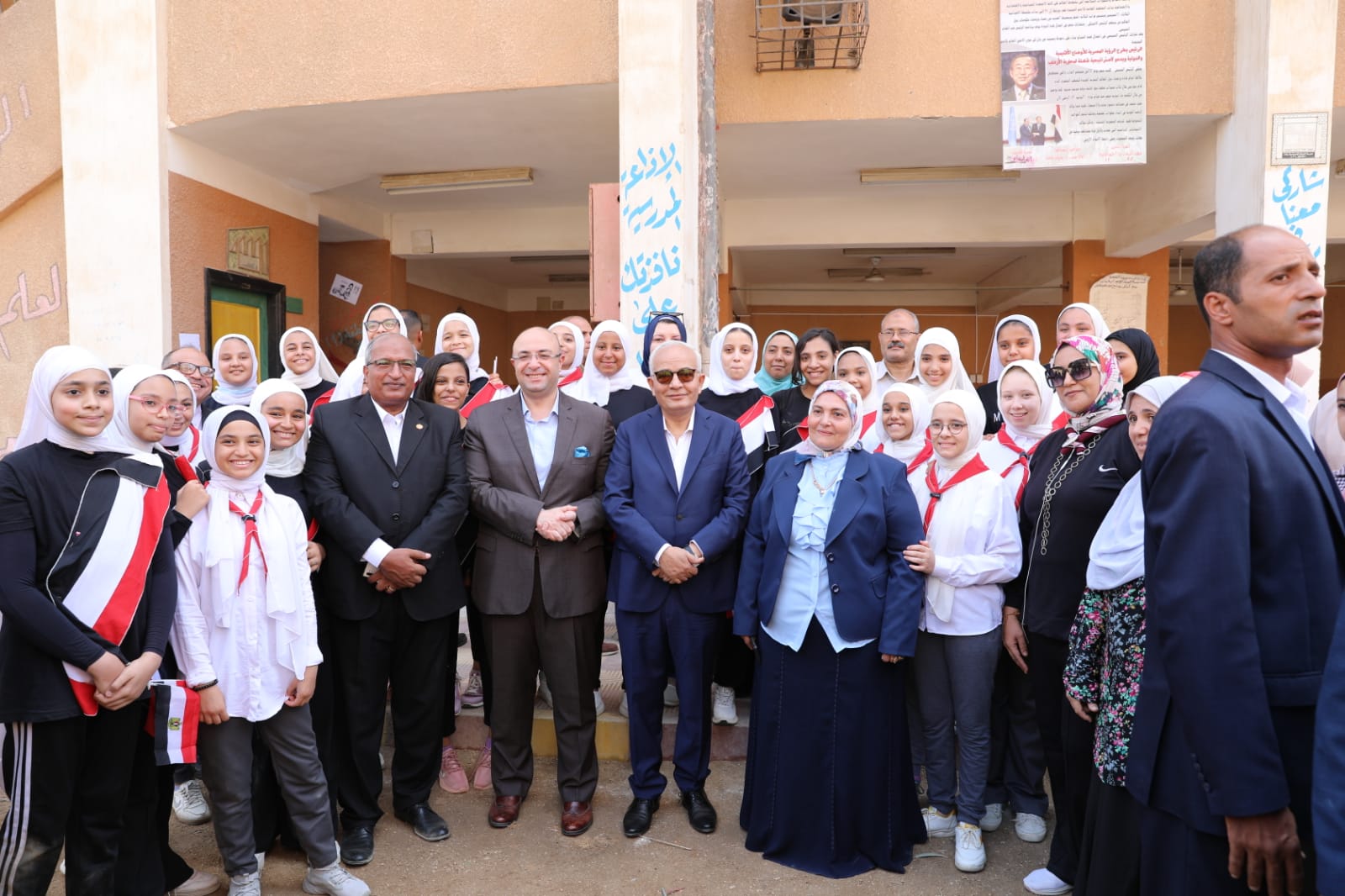 Dr. Reda Hegazy, Minister of Education and Technical Education, inspected this morning the progress of the educational process in Beni Suef governorate, coinciding with the beginning of the 2022/2023 school year. He was accompanied on the tour by Dr. Muhammad Hani Ghoneim, Governor of Beni Suef and a number of education leaders in the governorate.
The minister's tour included a visit to the Martyr Muhammad Marzouk Preparatory School for Girls "Al-Safa previously", the Martyr Ahmed Muhammad Abdo Official Language School and the Al-Shorouk Official Language School, where he was keen to follow up on some of the activities and talk with a number of female students in the three school classes.
The minister and the governor also inspected the opening activities of the sports day in schools, stressing the importance of the activities besides the scientific study, with the aim of diversifying the skills of students and discovering talents in various fields within the strategy of building the Egyptian person, which is one of the most important axes of Egypt's 2030 development vision.
During the visit, the Minister and the Governor followed up part of the teachers' explanations during the lessons, and the way they interact with the students. The Minister exchanged dialogue and interaction with the students during the tour, and spoke cordially with them about the curricula that are taught to them, congratulating them on the occasion of the new school year.
The minister directed the need to take all necessary measures to overcome any difficulties facing students, and to ensure the smooth running of the educational process, stressing that the ministry aims to return students to schools completely, restore the school's educational role, and discover and develop talents.
At the end of the tour, Dr. Reda Hijazi, Minister of Education and Technical Education, held a meeting with the education leaders in the governorate, to check on the progress of the educational process on a regular basis in accordance with the targeted ministry strategy.